INTERNATIONAL ACADEMY OF ENGINEERING EDUCATION
e-MECHANiK
IB GCSE BMAT SAT STUDIES INTERNSHIP WORK BUSINESS INDUSTRY STEM
COMPLEX ON-LINE SUPPORT ON EACH LEVEL OF ENGINEERING EDUCATION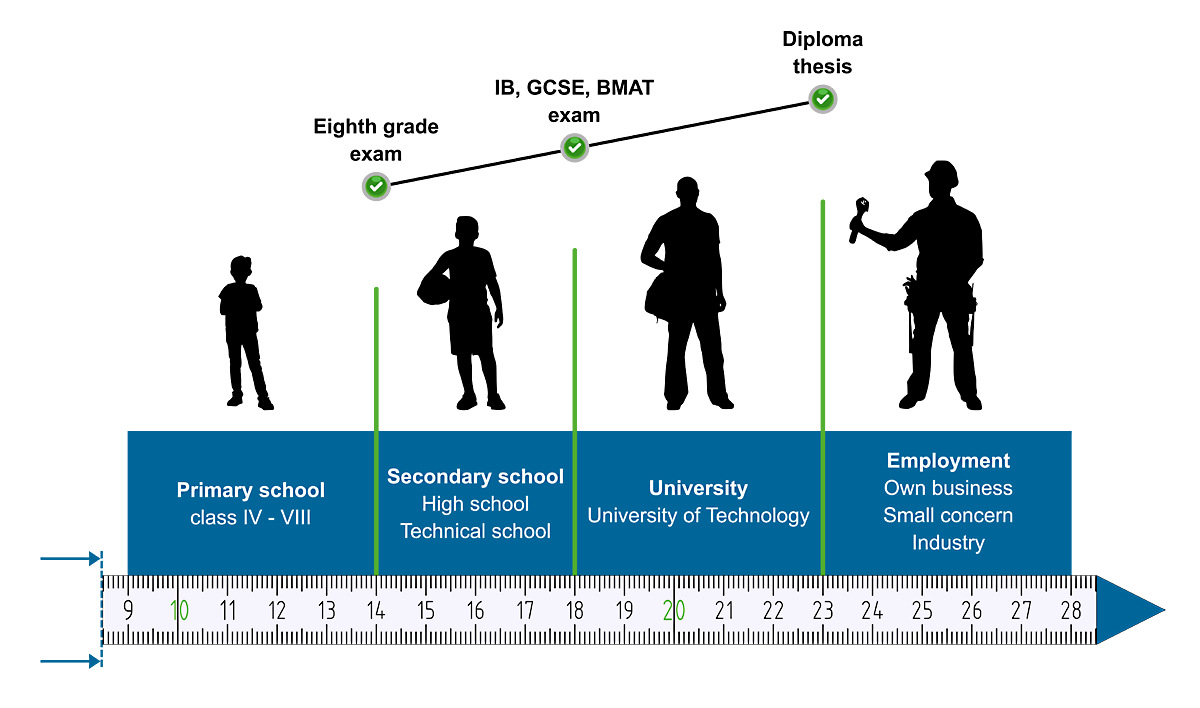 Welcome Student!
If you have come to my webpage then probably you're having trouble with adapting to technician engineering knowledge, lectured in Universities of Technology all over the world. From now, your problems are "MY" problems also and the solving algorithms are all the same and are found in my website.

This first step is for you to be aware that with my help will be the possibility to learn even the most difficult and confusing technical mechanical subjects in a precise and friendly way. If you are sure that you "WANT" to do it, then please give me the opportunity to make your mind flexible to understand engineering degree studying issues, which are put before you.
Then your way set of "WANT", will be converted to "ABLE TO" and "CAN DO" ! And we'll have reached your goals. Your achievement success and satisfaction will allow You to finish the first level of your education through the 7 semesters.
Students, remember!
I was working for my Ist mechanical engineering diploma thesis for 7 years! I've tested the flexibility of the day to day education system in each scenario, included seemed impossible. Most courses I realised, at least twice, to expand my knowledge so deep, to you can take advantage of my experience.

Meantime in extra effort I acquired movement abilities also, to show You on biomechanical examples how physics laws and classic mechanical rules are working in real life. I did this effort, to You can finish your study in regular duration.

Let's cooperate together!
M.Eng. Simon Flis.

Students!
Because of my travelling and remote type of work, i cannot always pick up the phone. In this case, please use the other contacts below. Generally you can "catch" me on route to Wroclaw (PL) - Klodzko (PL) - Prague (CZ).

How I learn?
All my courses are available in many different ways:
Video "on-line" courses
This is the best option for interactive people and acting students. These courses take you through your technical problems in a creative and systematic way WITHOUT leaving your home! The duration of the recording differs for every issue.
Indyvidual live "on-line" courses
These courses take place during a voice call and messaging service available with the e-MECHANiK Academy. The duration of cooperation is 2 hours and WITHOUT the need to leave your home!
Individual "live" courses
Traditional form of cooperation based on "face to face" appointments with an individual or a two persons group. Courses take place in a university areas and their duration is 2 hours.
Groups "live viewing" courses
It's a mix of the last two methods. These courses take place with a maximum of 10 people per group in a "live viewing" form in the place where I will be situated at that time. The duration of the course is 10 hours during which the students take active part in this creation.
Every course includes

"on-line" care in form ; "quick question - quick response" in one of the selected messengers ready to be downloaded from e-MECHANiK Academy
package of materials in .pdf format, made by hand, colourful, clear and precise
What does this mean for you exactly?
forget staying in queues for professors more than 10 hours and then after to hear only that your project was done "WRONG" and then the students must study "ALONE". But with my help, via "on-line care" you will receive "RAPID" feedback!
consider the fact that what You require, I can do it using simple sketching tools. Remember that using your brain will always be better and quicker to achieve than to be made like a "computer engineer". Before your competitors even switch on their computers to present their "visions" for the clients, you will have already been able to sketch it on a piece of paper and tell "NO LIES" but only "TRUE" facts about your project, during drinking a coffee with a potential employer

For who?
The International Academy of Engineering Education e-MECHANiK, offers educational courses addressed to all persons, which are interested in natural sciences and would like to know mathematical, compact, strict and unequivocal description of laws surrounding us nature.
Courses are conducted in languages: polish, czech, english and german, with taking into account the requirements of the clients which are:
High school graduates
High school graduates with natural sciences profiles, preparing for final exams and first year of study.
Students
Students of technical faculties in University's of Technology, wanted to understand the principle of working a given natural phenomenon and its physical meaning.

Engineers
Engineers, wanted to understand the mathematical description basics of the surrounds us reality, which constitute the nucleus of computer modeling and manufactured prepared, real product.
Entrepreneurs
Entrepreneurs, conducting training courses.
Corporations
Corporations, trained their staff in order to achieve better production results and wanted to effectively optimize processes.
Athletes
Athletes of various specialties, wanted to improve their skills and results by understanding the biomechanics and physics of the human body movement.
Every course includes:

"on-line" care in form: "quick question - quick response" in one selected messengers, ready to download from e-MECHANiK Academy
package of materials in .pdf format, made by hand, colorful, legibly and clearly
And also specialized directional profiling for selected specialties:
automation and robotics
biomechanics engineering

biomedical engineering
mechanical and machine building
mechatronics of machines and vehicles
industrial design
Courses
The International Academy of Engineering Education e-MECHANiK lead specialist profiling courses for selected specialities of engineering studies:
Biomechanical Engineering
Mechatronical Engineering
Industrial Design Engineering
And also courses preparing for domestic and international exams in mathematics, physics and scetches on Universities for NON-technical character, which are among others:
Team
WE ARE NOT LOOKING FOR QUALIFIED ENGINEERS - WE CREATE THEM !
Dear Students!

Our team makes an effort to You can develop yourself multifaceted, being able accord not easy engineering way with your own passions, that after years of development these two seemingly different ways, combine them into one coherent piece, achieving life stabilization and professional fulfillment.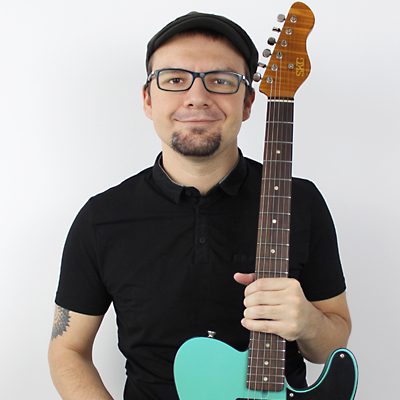 Łukasz Gołąbek
BA. Jazz and Stage Music
specialization I:

Acoustic and electric guitar

specialization II:

-

passion:

music, computers, audio equipment

interests:

travels, photography

courses:

teaching to play the acoustic and electric guitar

location:

Kłodzko (PL)
CONTACT
+48-697-777-067
Dear Students!

If You:
hesitate to start education on the University of Technology or any other University
wonder how to bring together engineering studies with your passion
are looking for places to develop your passions, but the location and / or price scare you
are interested in national and international scholarship programs, which you can obtain up to 26 years old, just being a "learning person"
want to have got GOOD accident insurance
are looking for an internship or job compatible with your person and interests, to bring together education, passion and your maintenance in big city
are young, talented and ambitious, but you do NOT want to hit the face in reality
like traveling, international cooperation
are interested in online job

and You want to "overtake time", to not wait reality surprise You, because as an adult person You understand that "nothing will do by itself" and "tomorrow is today, but tomorrow" - do not hesitate and contact with us:
info@e-MECHANiK.com.pl

*in cases, dedicated to a specific person of team, please contact to the e-mail address assigned directly to it.
**the method of construction sample message, can be found in the FAQ section.

CONTACT
I'm continually flying.
Catch me by:
e-MECHANiK

"International
Academy of Engineering Education"
IČO 06032168
DIČ CZ684184253

Szymon Flis, Rybná 716/24
110 00 Praha 1, Staré Město
Česká Republika (CZ)